Awareness of Working at Heights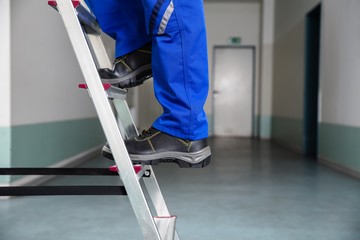 This short course concentrates on 'low height' falls reduction, in recognition of the majority of reported accidents occurring at heights of less than 2 metres. Our training team will guide you through simple steps to reduce the risk of falling during planned working at height activities.

This course will include:
• Working at heights Legislation
• Risk reduction
• Planning activity and risk assessment
• Critical accident evaluation
• Practical activity around the use of step ladders/ladders
• Considerations for using tower scaffolds

This training can be conducted at our training centre or at your premises.