First Aid at Work Requalification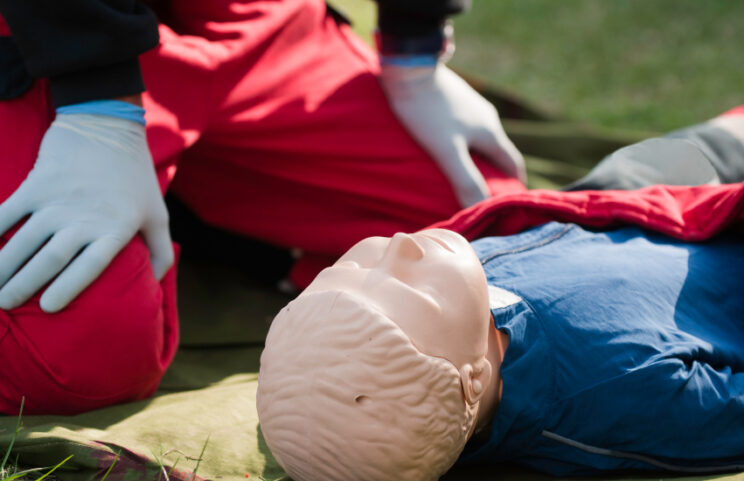 This First Aid at Work Requalification course is a way of maintaining your current qualification. Our instructors will revisit all of the syllabus in an interactive and memorable way, using simulation training to create scenes which will embed the knowledge into your subconscious.

This course will include:

• Roles and responsibilities of a first aider
• First aid kit information and equipment
• Aims and priorities of first aid
• Primary assessment and Cardio Pulmonary
• Resuscitation for the adult casualty
• Secondary assessment
• The recovery position
• Choking
• Dealing with suspected spinal injuries
• How to deal with minor, major bleeding and shock
• Treatment for burns, head injuries, broken bones, crush and eye injuries
• Dealing with seizures
• Some common medical complaint

During the 2 days of training, you will sit two multiple choice examination papers to confirm your learning and gain the accredited certificate which is valid for three years. You will be awarded an A4 full colour manual to keep for reference and be invited to keep your life saving skills up to date by attending an annual refresher course with us.

To attend the Requalification course, you must hold a current First Aid at Work Certificate which is no more than 28 days past its expiry date.
This course can then be repeated for the required life time of the qualification.