Celox / Tourniquet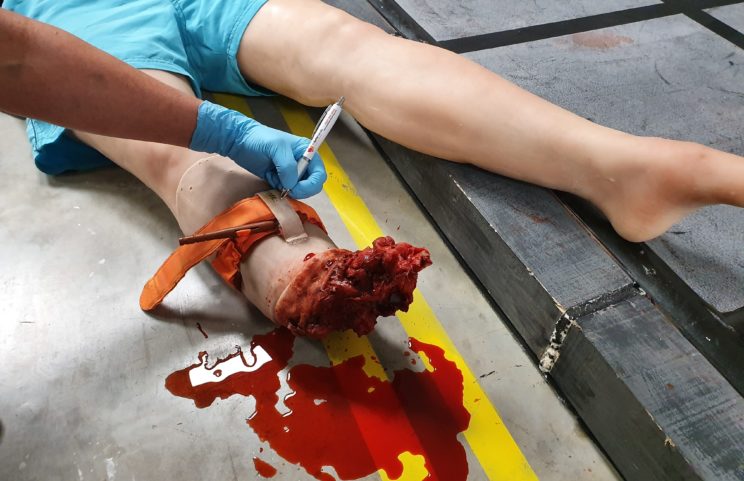 During this session you will learn how to manage a catastrophic bleed with the use of a product called Celox and the application of a tourniquet.
Using our specialist training aids, you will practice using both of these important bits of kit.

This course will include:
• Recognising Life threatening bleeding
• Wound packing and haemostatic dressings
• Use of tourniquet

This training is valid for three years and can delivered at your workplace for a group of staff or at our Simulation Centre.
Learners must be at least 14 years old on the first day of the training.