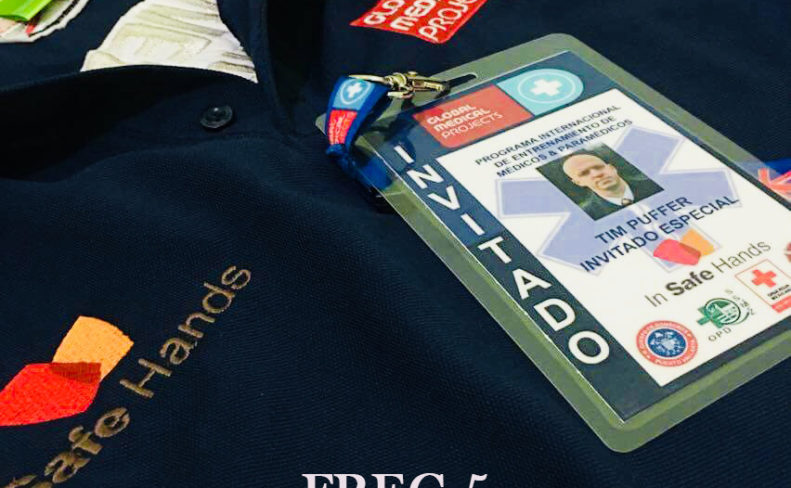 Tacos, Training and Trauma
As one of the few carefully selected private training providers in the UK to offer First Response Emergency Care Training (FREC) at Levels 3 and 4, In Safe Hands Training have taken the plunge and are now able to help students gain their First Response Emergency and Urgent Care Diploma at Level 5!
This alternate pathway to becoming a Paramedic requires a stint in our Simulation Centre at our HQ in Indian Queens, followed by 750 hours of clinical practical experience -but don't worry we've got you covered.
We can offer placements both locally and internationally ,thanks to the NHS and Global Medical Projects.
Tim, Co-Director at In Safe Hands Training, travelled to Puerto Valletta and experienced first-hand what the students who choose this option will be doing while on their placement -Due Diligence-tick!
"Having recently returned from Mexico and having had first-hand experience of  what the students choosing this option will experience and learn, I can confirm that this is a great placement option that will offer an unrivalled period of clinical exposure. Students will be working with the international Red Cross, the Mexican Green Cross, Fire Department Paramedics, Doctors in Emergency Rooms and the Obstetrics Department.
"I spent my time in three different settings and learnt a great deal myself", he said, "But I wasn't just there to observe, I was thrown into several life-threatening emergencies and, very quickly, became accustomed to the fine art of suturing under the watchful eye of the 'Bomberro' Doctors.
"There is a great deal of construction going on in the city, so the Emergency Department (ED) was full of trades people, and due to the cost of health care in the country every call attended and every person in the ED needed immediate critical care.
"The willingness of everyone to help, teach and make you feel welcome was evident wherever I went."
There is plenty of support on the ground with mentors, language coaches and host families, and whilst there isn't loads of free time, there are opportunities to absorb some rays of sunshine, explore the beautiful country and experience the wonderful cultural experience.
The Level 5 course is open to students that currently hold a FREC Level 4. It involves three weeks at our simulation centre, which includes all manuals, both anatomical and clinical, pre-learning, tuition, assessment, mentoring support and validation.
Start your journey towards becoming a Paramedic with us!
For information about our next course, costs and placements contact us:
info@insafehandstraining.com                                           0844 800 9902